What's New in Hand2Note?
Tens of thousands are already using Hand2Note 3 to stay ahead of the competition. But what Hand2Note 4 will do is sharpen the data picture and help you make smarter, faster and better decisions and dominate the virtual felt.
There have been many changes, but here are the most important features you've asked for, and we have upgraded:
Technical Improvements
Advanced Reports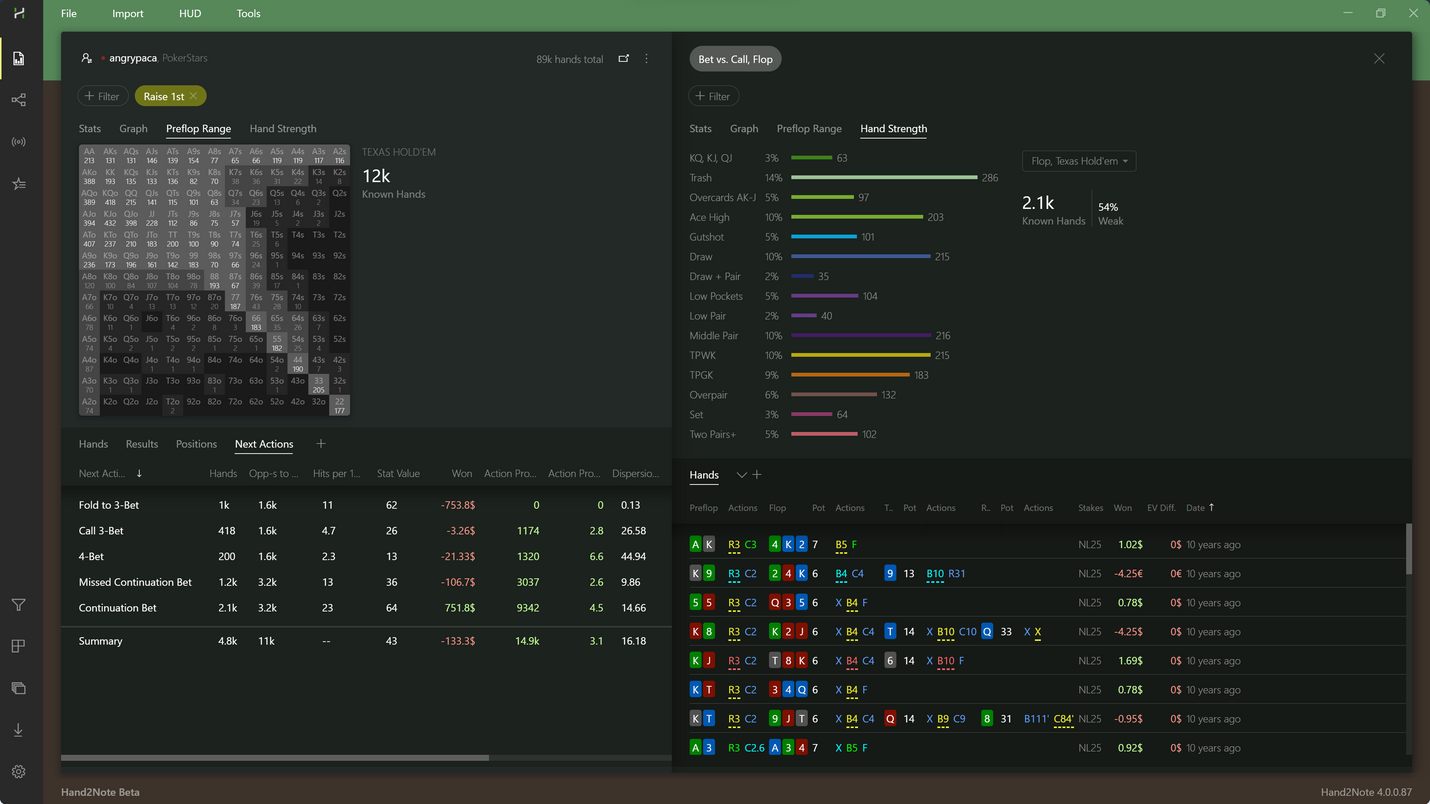 In Hand2Note 4, there has been a rework of general statistics and charts.
This makes identifying trends and patterns easier, so you can make more informed and data-driven decisions.
Automatic Smart Reports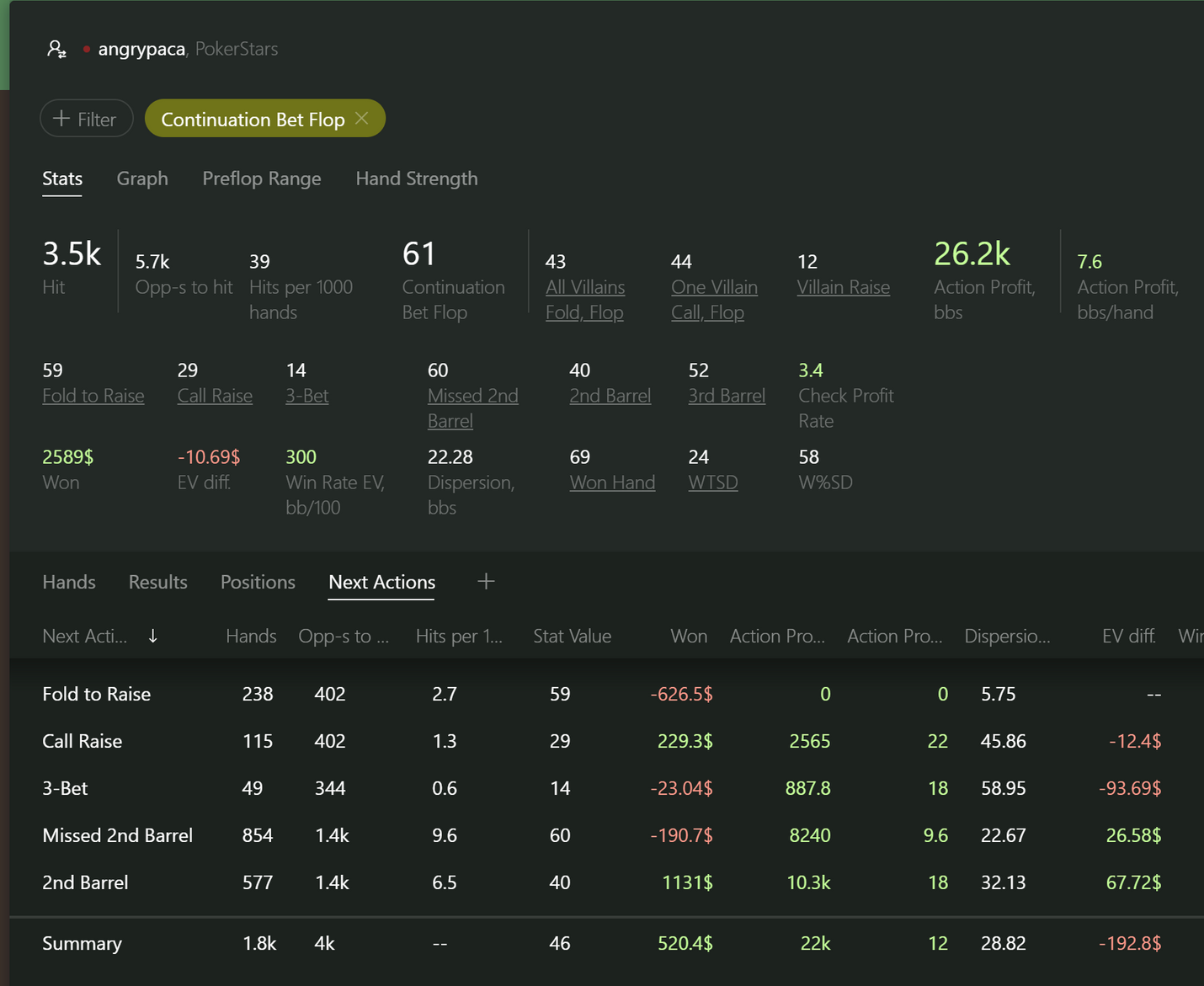 Our software automatically shows you the relevant stat for any filters you have applied.
For example, imagine you've selected the Continuation Bet Flop filter.
Hand2Note 4 will show how an opponent reacts when his continuation bet is raised. Or how often he continues to barrel on the flop and turn when his continuation bet is called, etc.
Custom Filter in Reports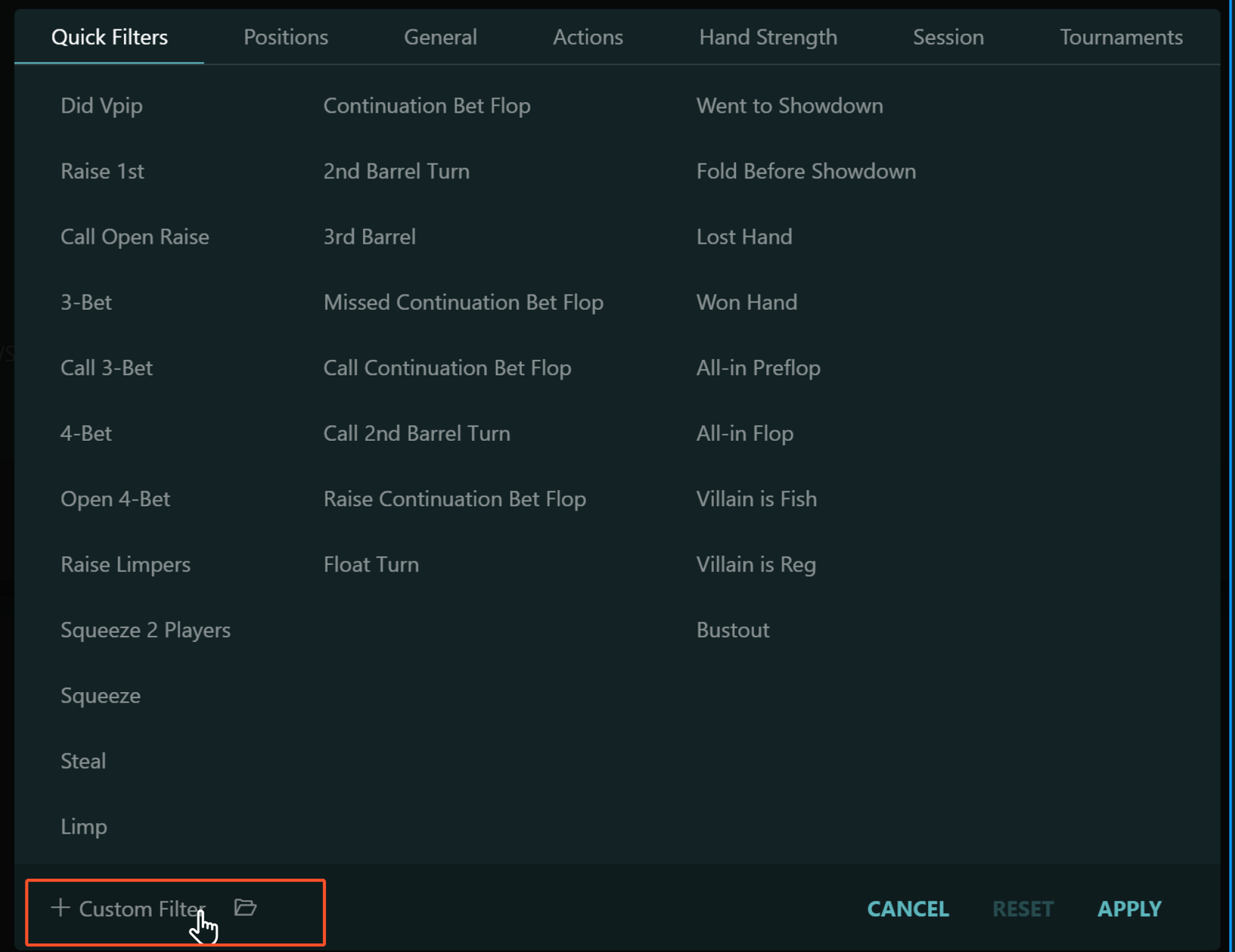 But if you don't like our automatic smart reports, we've allowed you the freedom to create your own custom filters.
For example, if you want to filter for all spots where an opponent continuation-bets for half-pot sizing, you can create a custom filter.
Custom filters will also generate tailored reports specific to the scenarios you want to study.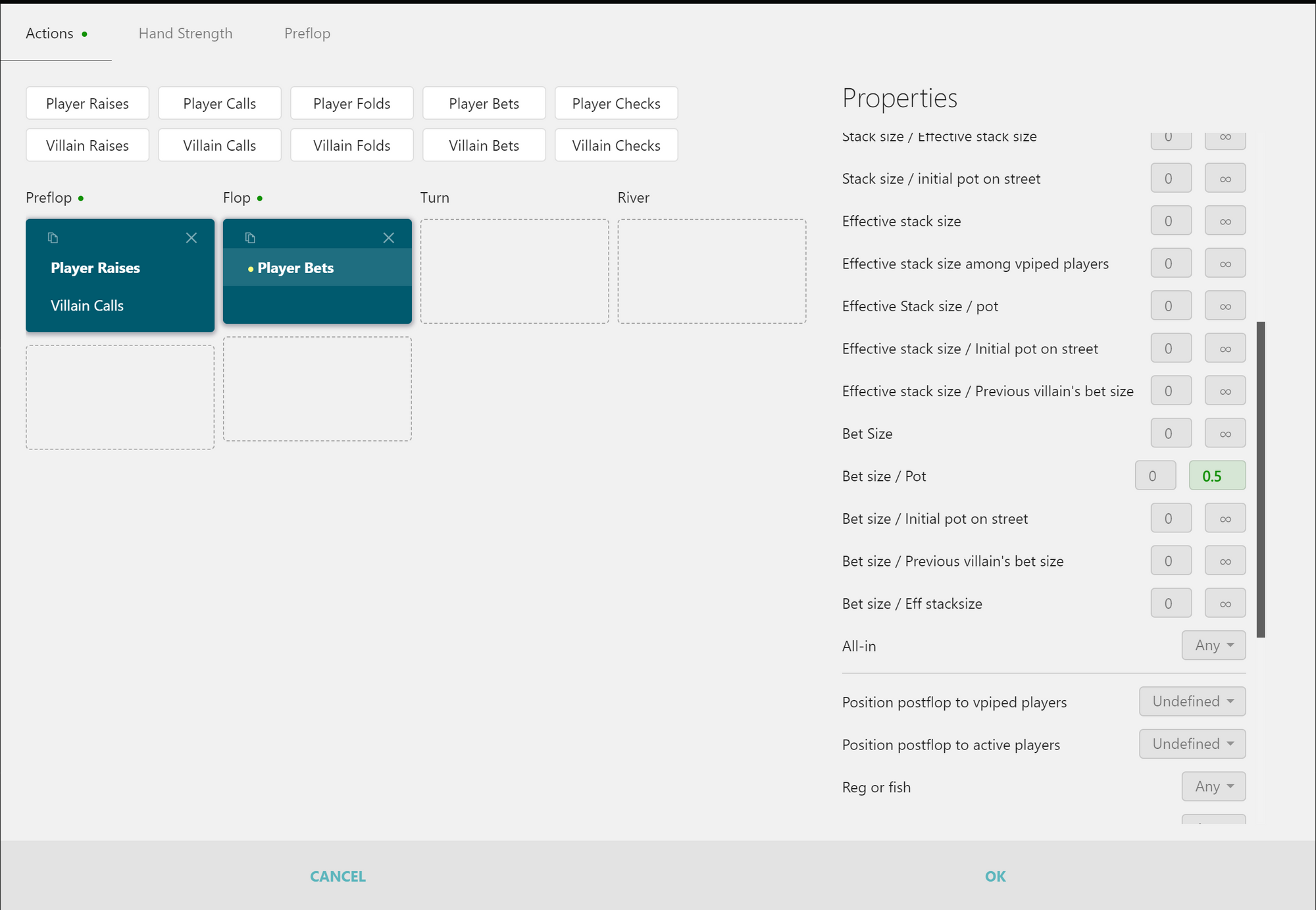 The sky is the limit for what kind of custom filters you can come up with.
Design Improvements
Yes, our poker software and HUD can be intimidating to use. But remember, having the best information is where you will gain an edge.
A great user experience is also essential to helping you understand the information. Hand2Note 4 user experience is designed to interact seamlessly with your analysis.
Interactive Reports
To go back to our earlier example of the Continuation Bet Flop filter. If you want to see how often your opponent checks when his continuation bet on the flop is called, click on the stat Missed 2nd barrel.
Hand2Note will immediately produce a report around the stat you're analysing.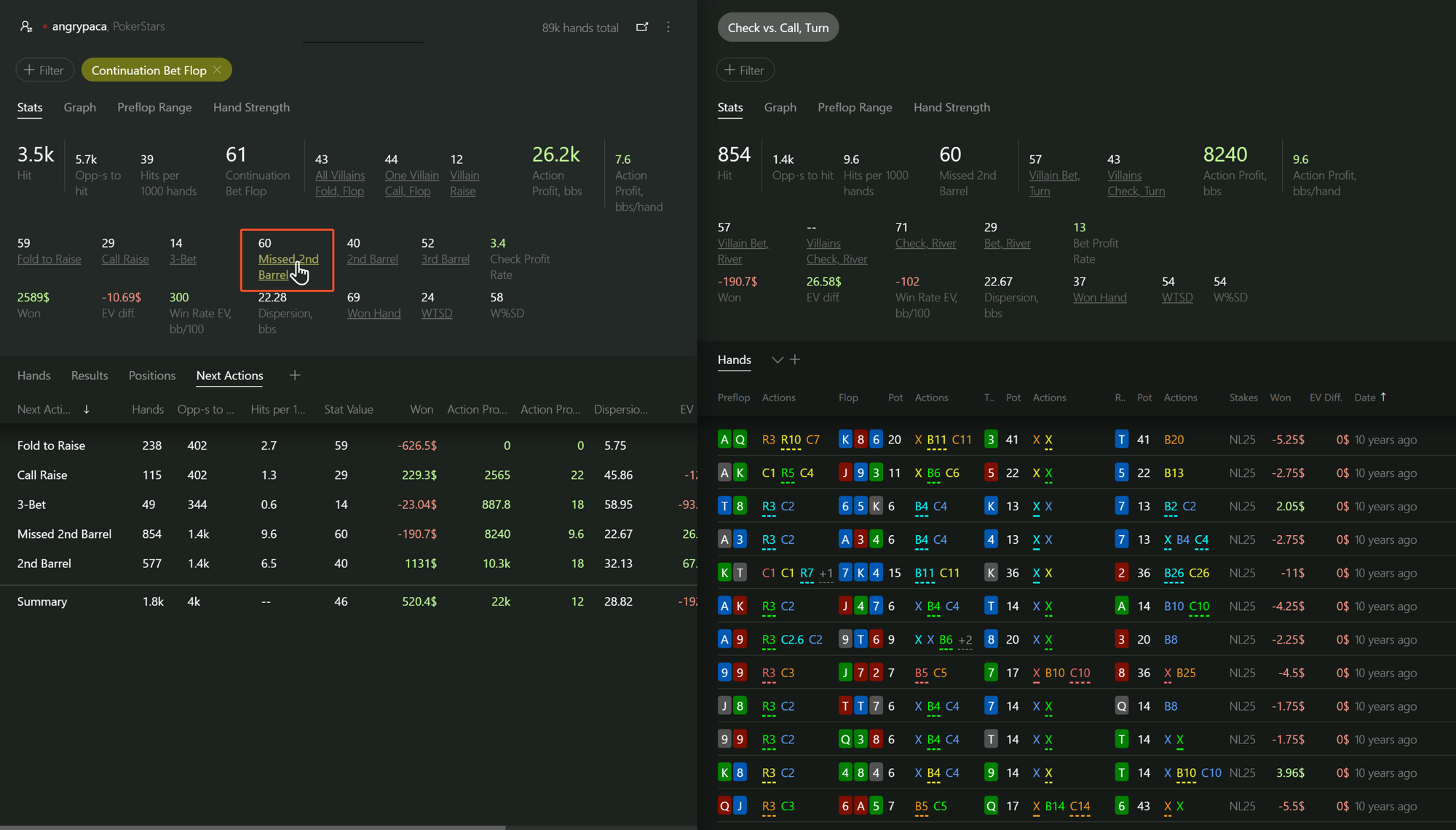 This is one of many interactive elements.
Clicking on stats will also give you chart ranges.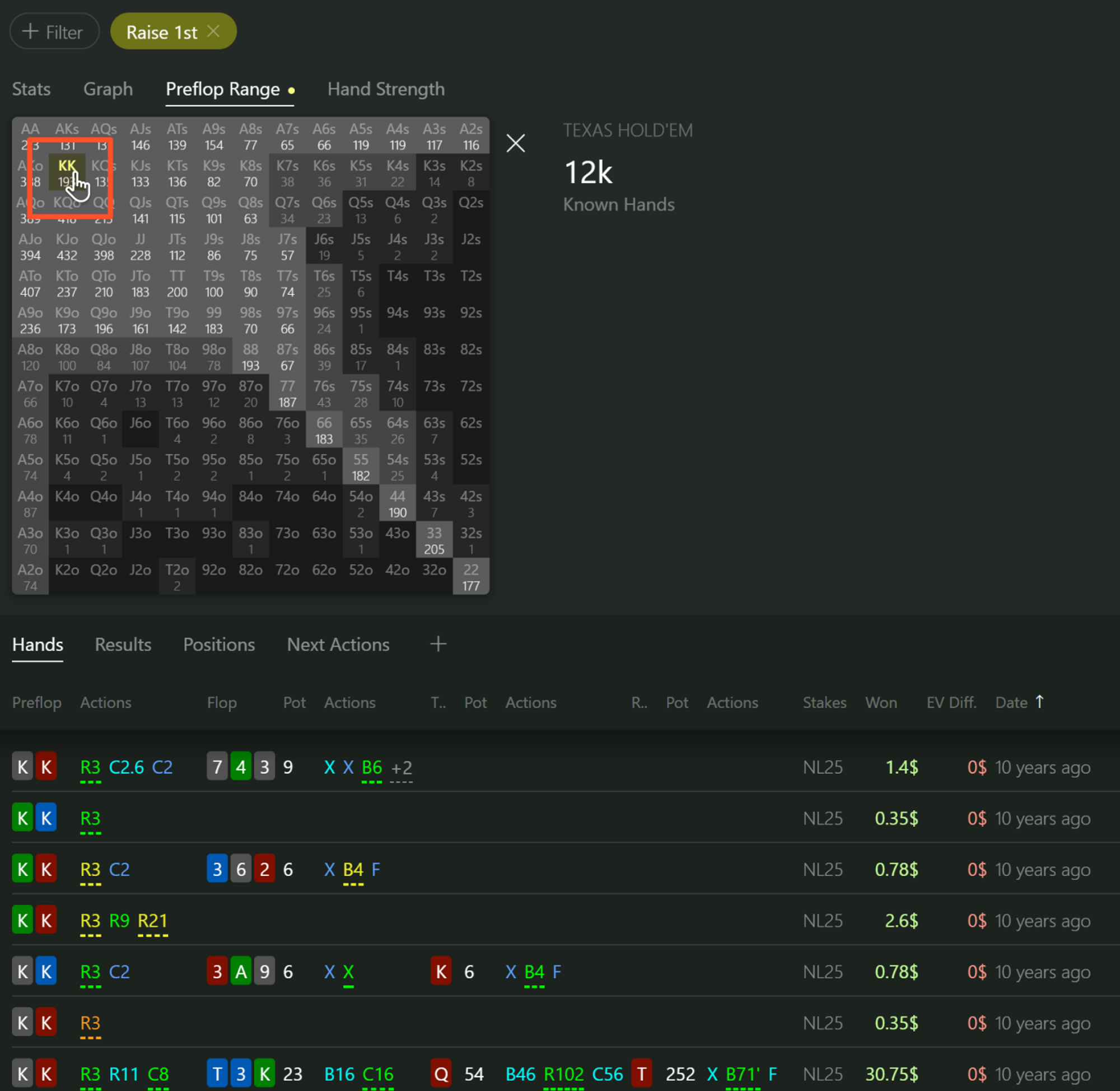 Hand2Note will also show relevant stats for the next possible actions after Flop Continuation Bet:

Replayer
We have also redesigned the Hand2Note hand replayer.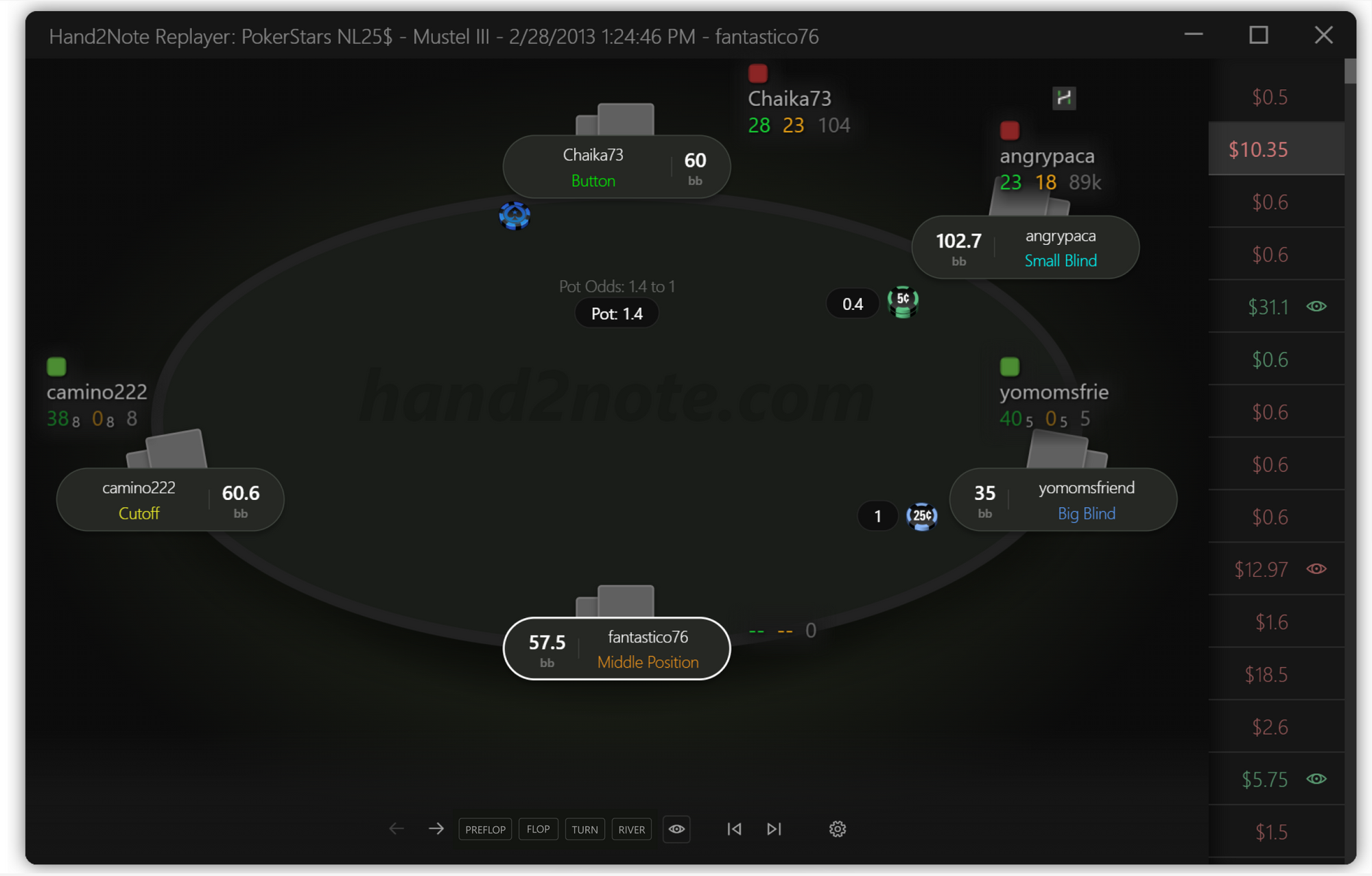 You can also set the replayer to appear in smartphone mode.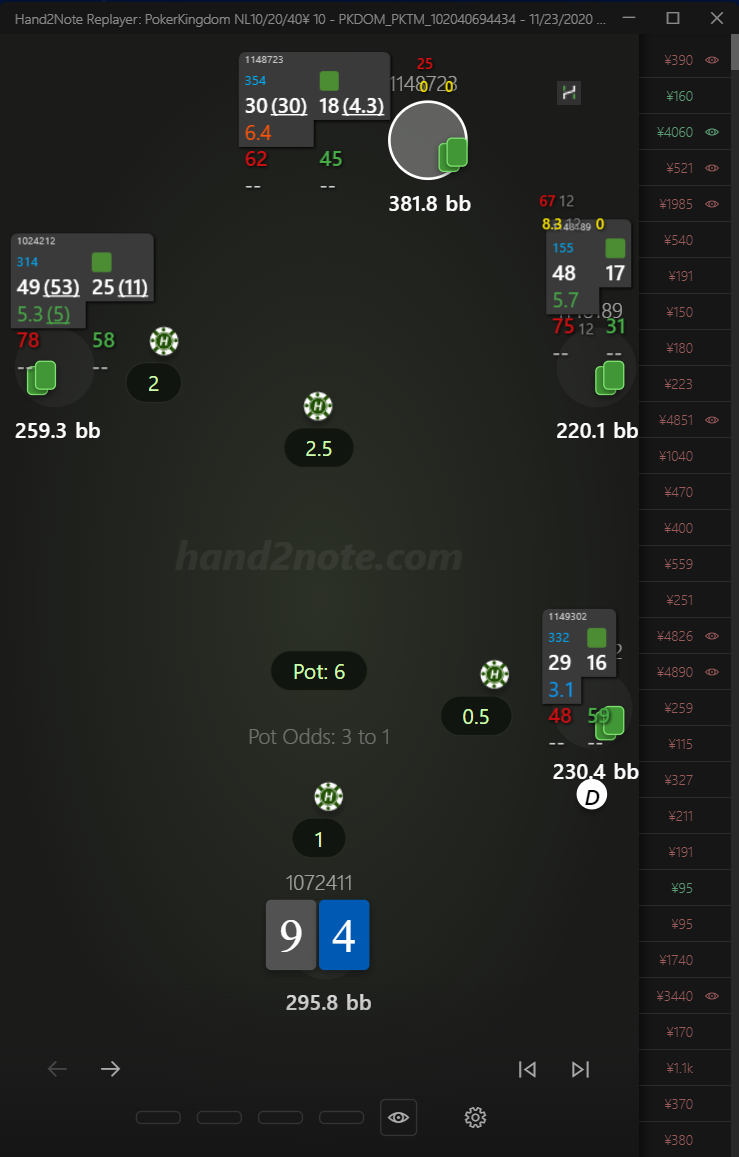 Changing Range Research to Multi-player Reports
One of Hand2Note's popular features used by thousands is Range Research.
However, in Hand2Note 4, we have renamed it to Multi-player Reports. It still works the same. Technically, it's faster, but it looks a little different.
Start by clicking on the Statistics tab.
This screen will appear: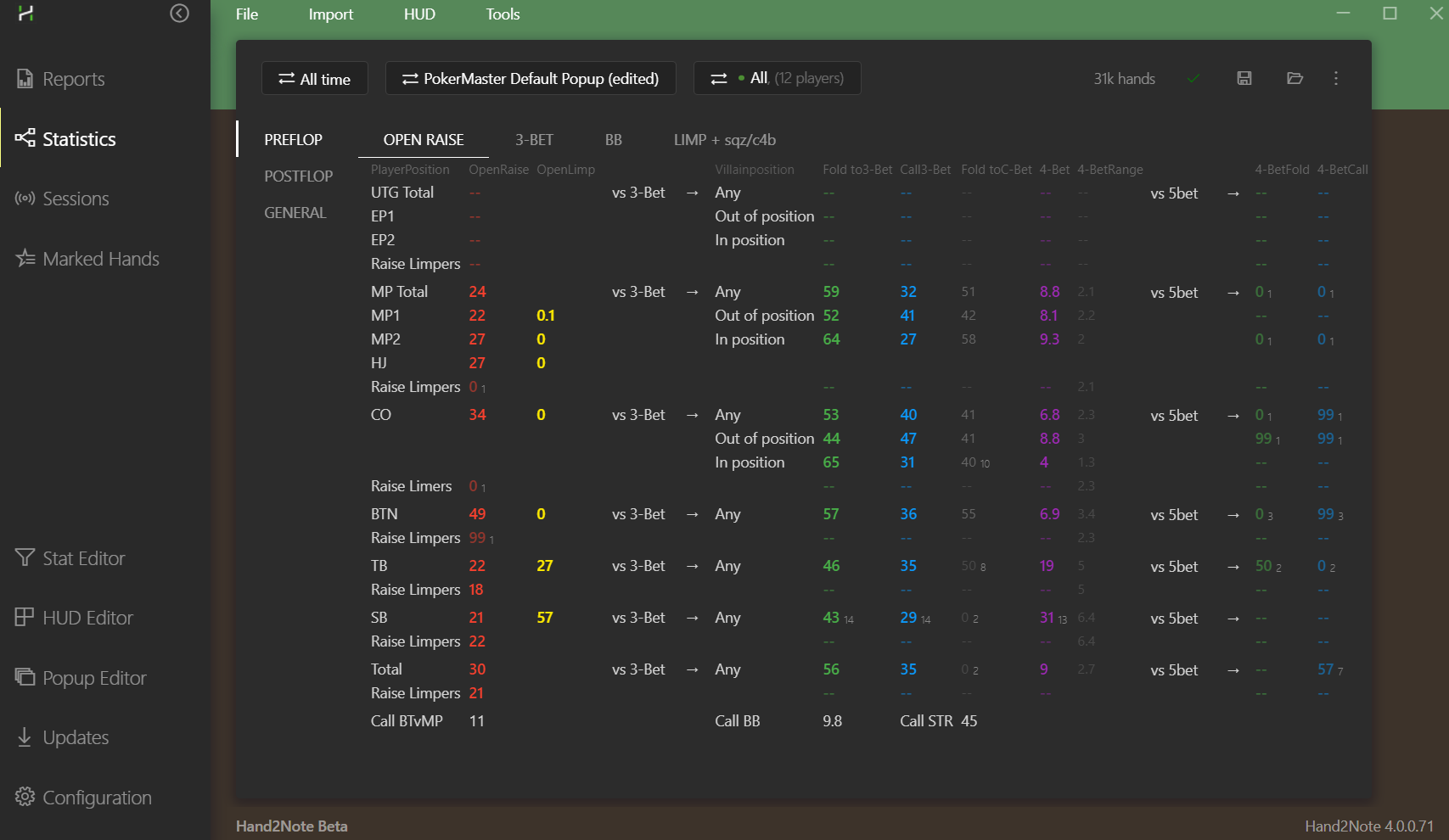 Then you want to click on the Switch Players tab.

Select the Multiple Players tab.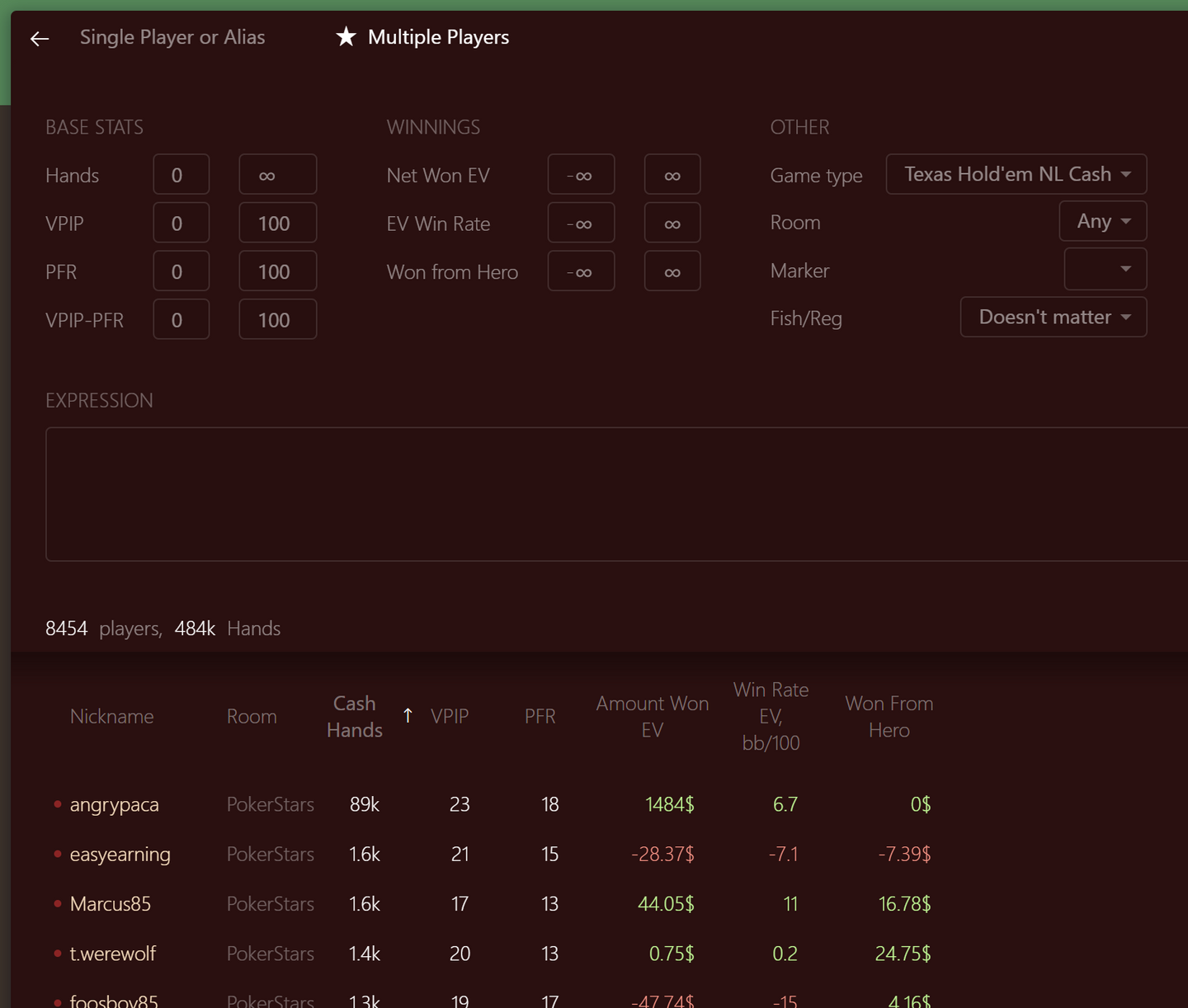 Input your parameters and click Apply.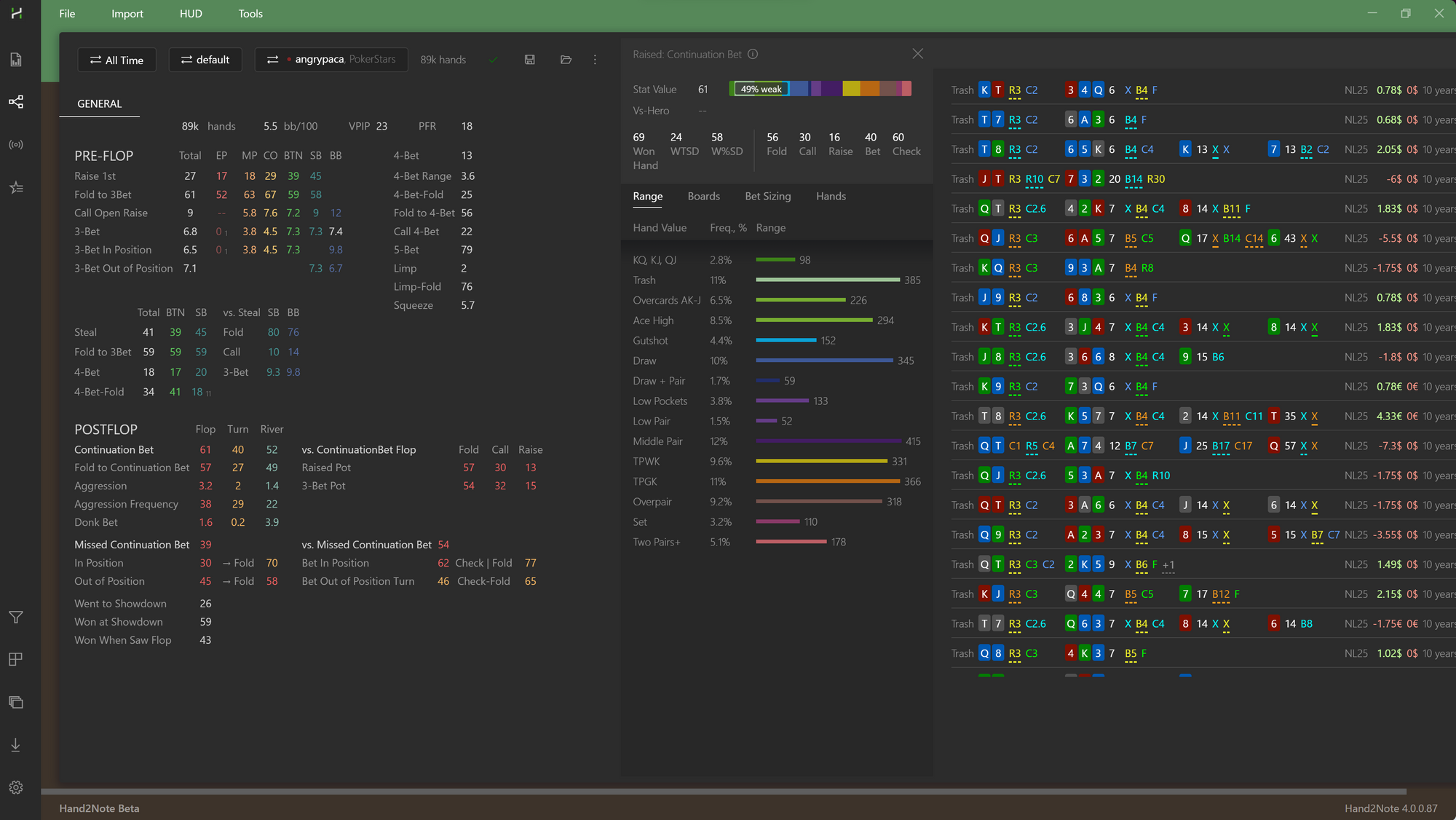 Other Notable Features
There are also other small but notable features that we are excited to announce:
Hand2Note 4 will be made available soon to Mac OS

Support for more poker rooms such as GGPoker

Recording bomb pot hand histories

Support for 6-Card Omaha

Translated into Chinese, Ukrainian, Russian, Spanish, Portuguese and many more languages

Hand2Note 4 is compliant with PokerStar's terms and conditions.
There's a lot more planned for Hand2Note 4, and we cannot wait to keep improving our software and help you achieve more profitable results.
Click here to sign up for Hand2Note 4 and become a smarter, faster and better poker player today.